Saturday, August 15, 2009
Posted by

Fisher
at 6:27 PM
No comments:

Thursday, August 13, 2009
Final page of the book. Not sure if I'm completely happy with it though, I don't think it sits well with the other drawing so far.
Posted by

Fisher
at 8:39 PM
No comments:

Sunday, August 9, 2009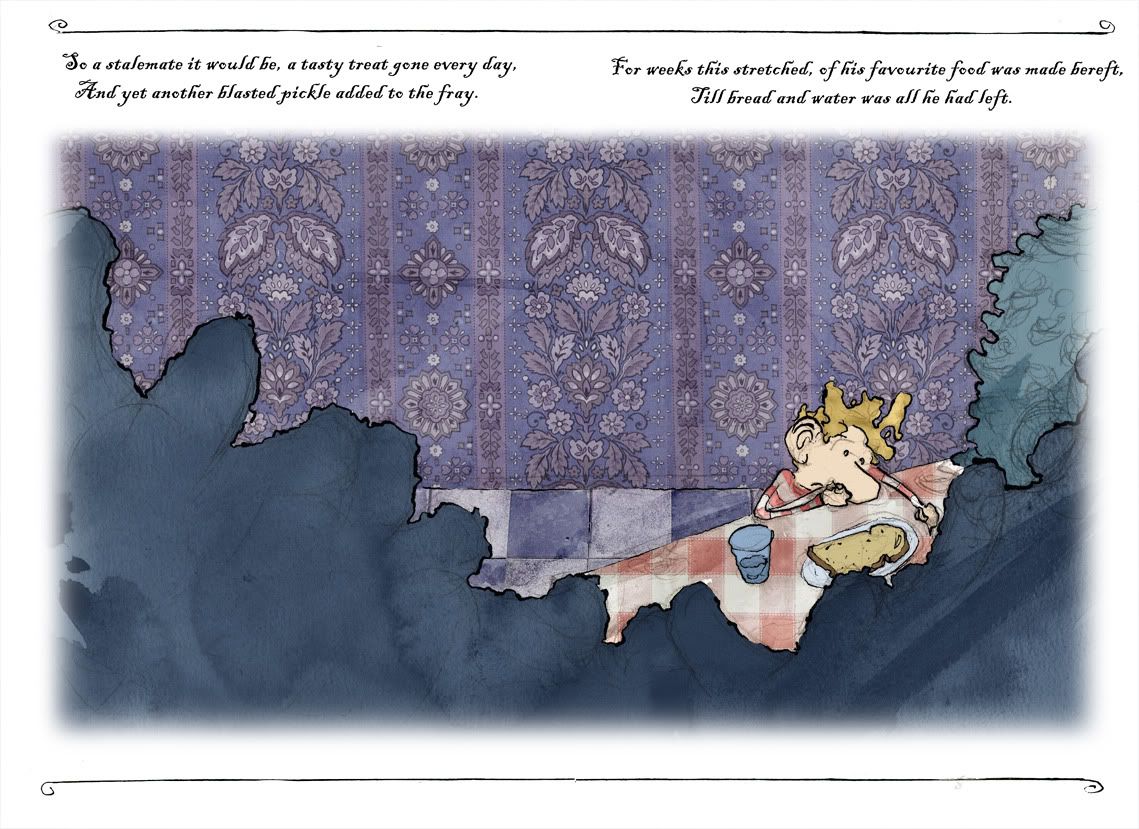 Nearly there, just 3 pages left.
I felt that the latest 3 had a slightly different look to the earlier pages posted. So those original ones have been changed to match and add a bit of visual cohesion.
Posted by

Fisher
at 5:26 PM
No comments: